There are so many passive income Reddit communities. They really inspire me on my journey. I love writing about early retirement! One of the best ways to retire faster is to start generating passive income!
Why passive income is important
Passive income offsets the total amount of money you need to retire! If you can generate $1000 per month in passive income, that's $12,000 less per year (1000 * 12) you need to retire. Put another way, that's $300,000 less you need to save! (If you are withdrawing according to the 4% rule, then 12000 / 0.04 is 300000!)
Passive income Reddit communities
Without further ado, let's look at some subreddits themed around generating passive income!

Of course, what list would be complete without the leading community on the subject! Over 120 thousand members strong. This community posts about cool passive income ideas, success stories and is always happy to answer questions!

I love the name of this passive income Reddit community! This subreddit posts many smaller-scale gigs like places to fill our surveys or writing Medium articles.

This one is all about generating passive income while maintaining a full-time job. This community talks about all sorts of creative ways to generate money. Look at this fantastic infographic I found on their Reddit.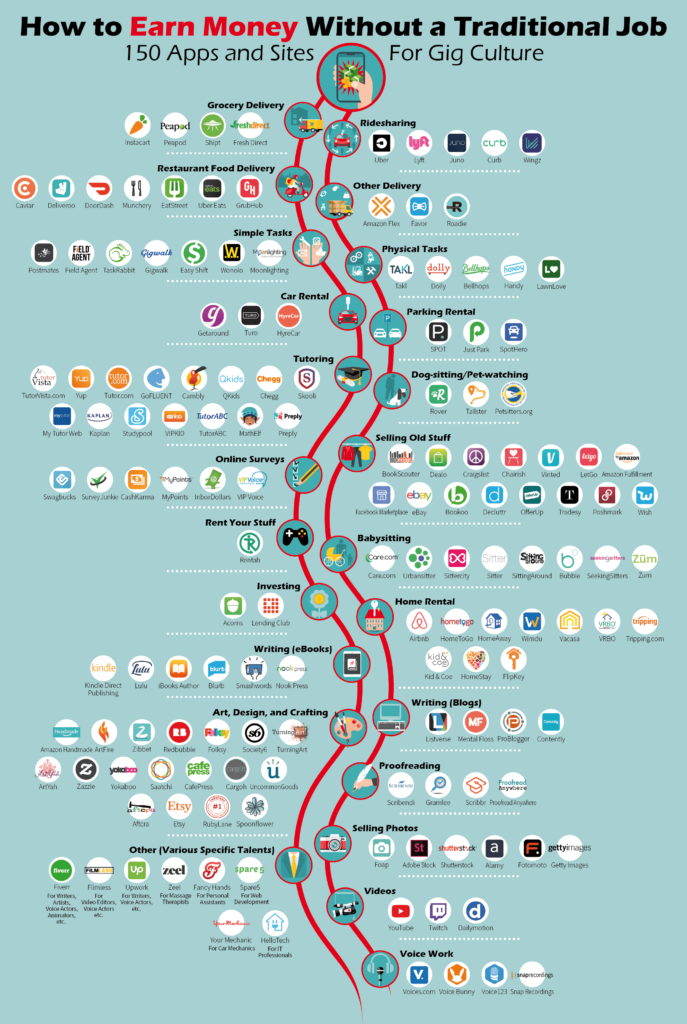 A community for the digital-minded like myself! The theme here is, can you guess; Making passive income online! Look at this massive list of remote opportunities they posted earlier this year.
I like this one because, for me, if it's money being earned online from home, I don't care so much if it's passive or active. I just like being at home on my couch making money!
r/WorkOnline is also the Reddit community where I first found moderndayjobs.com. Such an excellent site for finding even more ways of earning money online!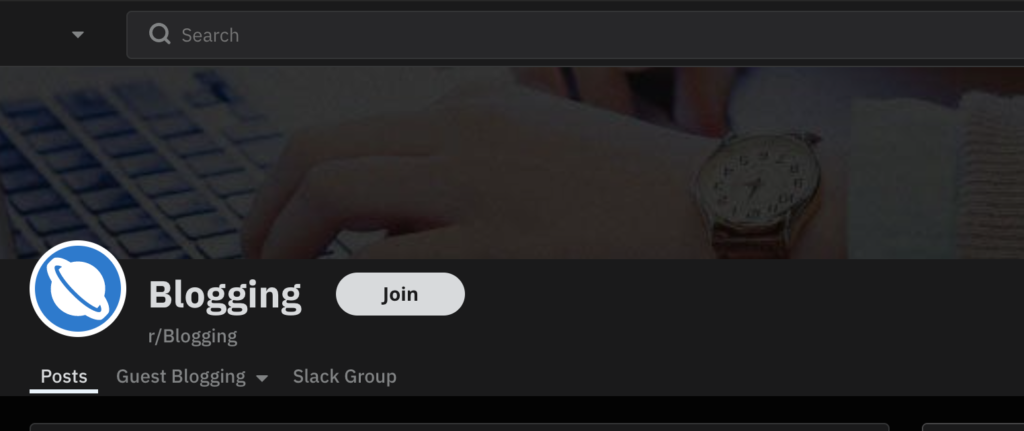 Don't forget about blogging! While it takes a while to get a new blog going, blogging can be an excellent way of generating passive income! There are a lot of sites that explain how to get started. Between click ads like those from Google, affiliate marketing, email marketing, etc., there is a lot of money to be made!
The only caveat here is don't try to make passive money from blogging unless you "somewhat" enjoy writing! You'll have to write a lot before you start to see the dollars come rolling in.
Your favorite communities
I love this stuff. Did I miss any? Let me know in the comments below, and I'll add them to my list. What about other sites that you use to generate an income passively?
Jon Kuperman is a software engineer and real estate investor. He's always looking for new investments. He's also hoping to achieve financial freedom through investing.