Is now the best time to invest in Bitcoin? The question "Is now the best time to buy Bitcoin?" yields approximately 1.6 billion search results on Google.
—
Bitcoin is the best performing asset of the past decade
and now is the best time to buy for the long-term.
—
However, every investor's greatest fear is buying just before a major crash. As a result, most people never invest – only to regret it years later once the price has skyrocketed.
Bitcoin is no exception to this rule.
If anything, the wild volatility scares even the most risk-tolerant investors, but even the most superficial analysis reveals the obvious: Bitcoin's price is much higher today than it was last year.
As we will see in this article, every objective metric point to the asset continuing its incredible upwards price trajectory in the coming years. Indeed, Bitcoin's adoption is increasing and current prices present a very attractive entry. It can also make a great addition to your retirement profile.
Here are 6 reasons why now is the best time to buy Bitcoin.
1. Bitcoin is the best performing asset of the past decade
From 2015 to 2021, Bitcoin's increased by a whopping 13,000%.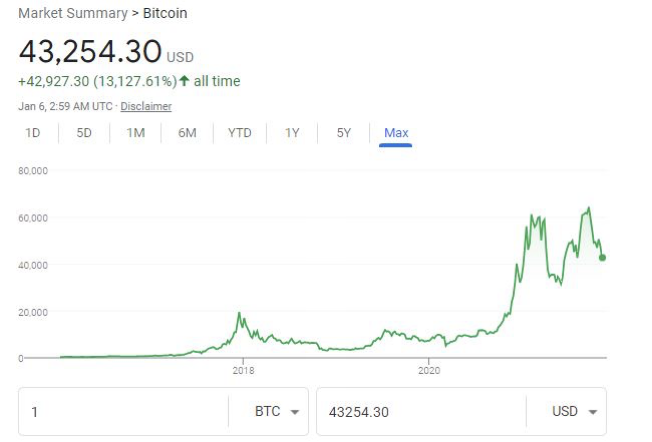 In contrast, over the same period, Apple's stock price increased by "only" 505%. This makes now the best time to invest in Bitcoin.
This certainly puts Bitcoin's performance in perspective.
While the world's number 1 cryptocurrency experienced wild volatility, the price has consistently risen year over year since 2015 (with the exception of 2019):
Jan 1st, 2015: $217.46
Jan 1st, 2016: $368.77
Jan 1st, 2017: $970.40
Jan 1st, 2018: $10,221.10
Jan 1st, 2019: $3,457.79
Jan 1st, 2020: $9,350.53
Jan 1st, 2021: $33,114.36
Jan 1st, 2022: $45,897.57
What will the price be in January 2023? Probably higher than now.
2. Bitcoin is still undervalued
At writing, Bitcoin's price is nearly 25% lower than its all-time high of $61K.
Despite the fear and doubt (better known as FUD), there is still plenty of upside.
With inflation on the rise, even large US banks – who are not particularly known for their bullishness on cryptocurrencies – are slowly turning into Bitcoin believers.
For example, JPMorgan, whose CEO Jamie Dimon once called Bitcoin a "fraud", recently forecast that Bitcoin's price could rise to $146,000 within the next year.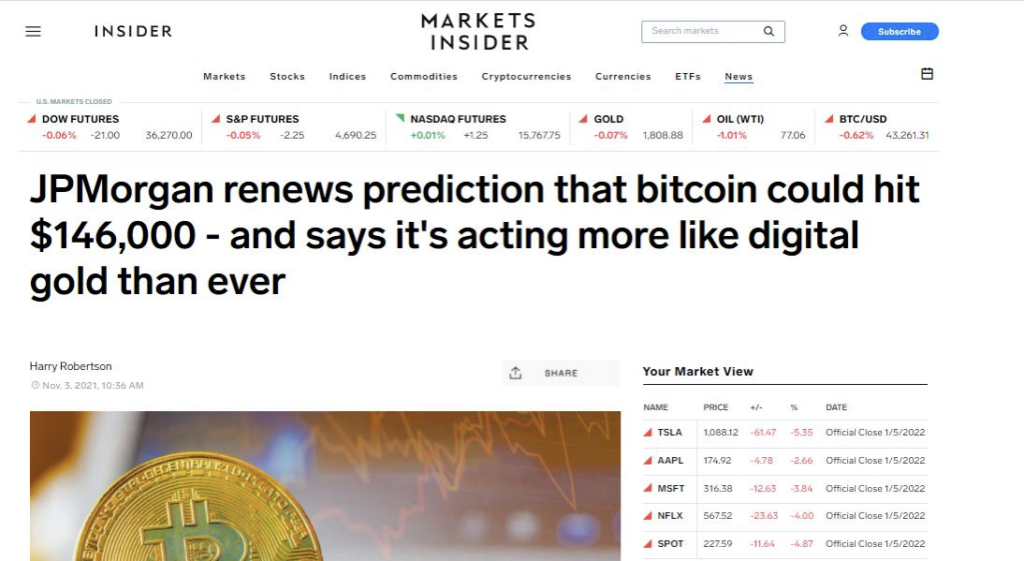 However, that prediction pales in comparison to those of Bitcoin's most ardent supporters.
In 2017, Bitcoin maximalist Max Keiser set an ambitious price target of $100,000 per coin. While this prediction appeared far-fetched just a few years ago, it is now in the lower range of future predictions. In fact, in a 2020 interview, Max raised his price target to $400,000 per coin. If these people are right and Bitcoin is really set to 3x in the next few years, it really is the best time to invest in Bitcoin.
Believe it or not, this extreme bullishness is shared by several other prominent Bitcoin believers.
Anthony Scaramuci, the co-founder of Skybridge Capital, believes the price of Bitcoin will "go up at an exponential rate […] eventually eclipse gold […] and probably going to be ten times better than gold over the long term". He concluded his prediction by stating that Bitcoin could "easily trade at $500,000" in the near future.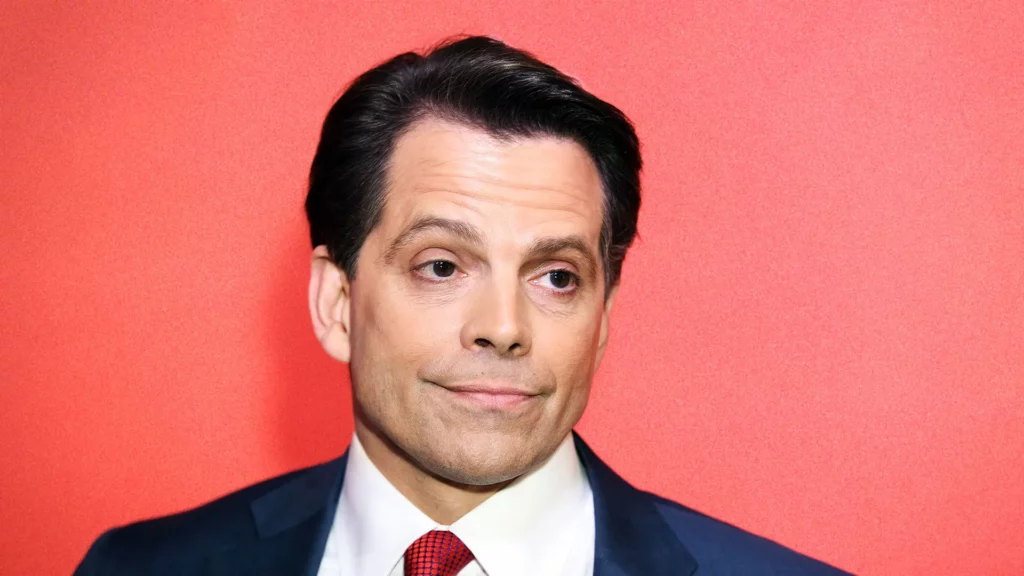 However, the most bullish prediction belongs to none other than Cathie Wood.
Cathie Wood is the charismatic founder of Ark Invest, an investment firm that specializes in disruptive investing. Not only is Cathie Wood a force to be reckoned with in the stock markets, she is also a notorious Bitcoin bull.
A few months ago, she made the bold prediction that Bitcoin's price will reach $560,000 within the next few years. She believes the continued institutional involvement will push the digital coin to new heights. Her prediction represents more than 1000% upside from current prices.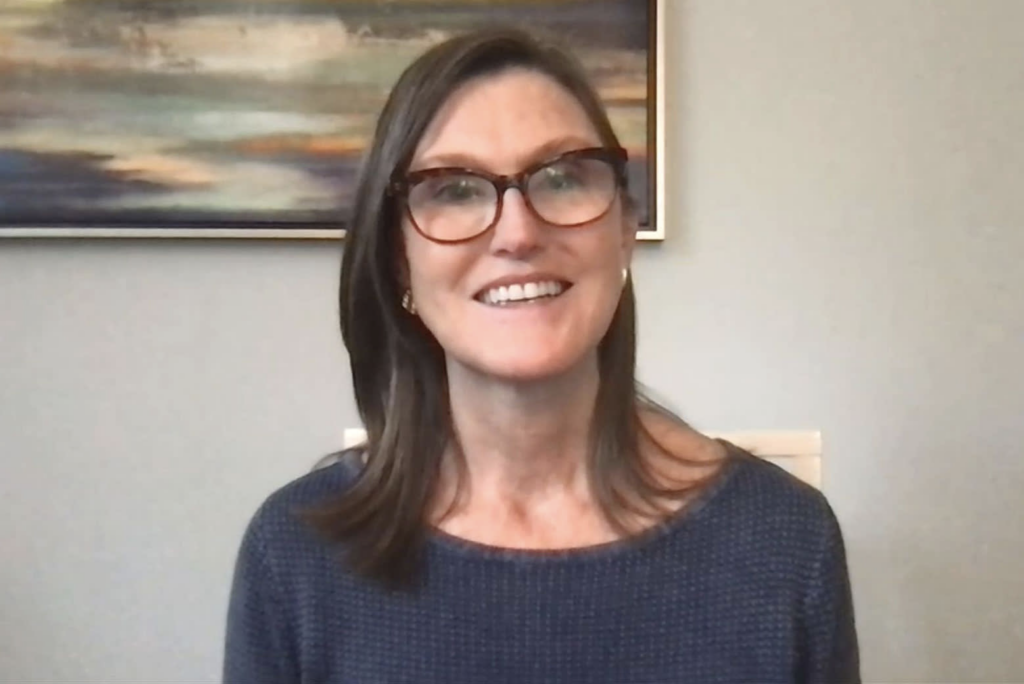 So, should you buy Bitcoin right now?
The research on investing strategies is clear: there is no better time to buy than now.
3. Time in the market beats timing the market
This well-known stock market adage refers to the fact that buying assets at just the right time, every single time, is extremely difficult.
Yes, it is possible to get lucky every now and then, but it's almost impossible to do on a predictable basis over a 30 year period. In fact, research reveals that only 1% of professional traders manage to make consistent profits. The other 99% either lose money or barely scrape enough to get by.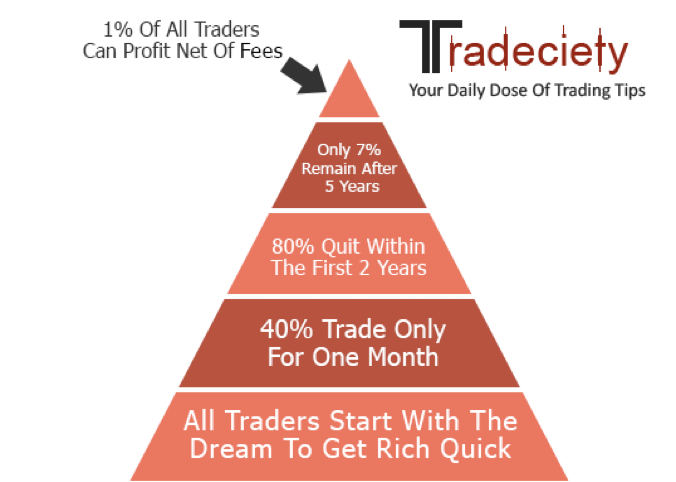 The same rationale holds true for cryptocurrency investing.
It is virtually impossible to accurately predict Bitcoin's bottoms and tops consistently. Realistically, you only have a 1 in 100 chance of making any money.
A rational investor would never accept such terms. Instead, he would try to find a way of generating the best possible risk-adjusted returns over the long term.
This strategy exists: it is called Dollar-Cost Averaging.
This time-tested strategy consists of investing fixed sums at regular intervals, regardless of the market price. Some days, you'll buy less Bitcoin at higher prices; other days, you'll buy more Bitcoin at lower prices. However, over the long term, your cost basis will average out and you will beat the returns of those people who tried to time the market.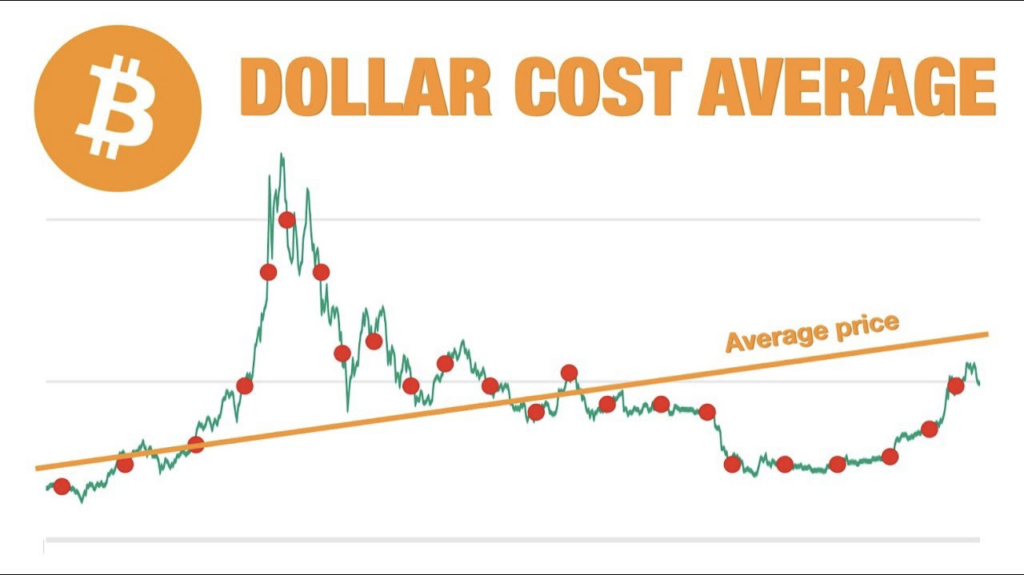 If you're still hesitant to buy Bitcoin now, consider the following point: billionaires are buying Bitcoin.
4. Billionaires are investing in Bitcoin
Just a few years ago, billionaires were making international headlines for deriding Bitcoin.
None was a harsher critic than Ray Dalio.
In 2017, the legendary investor famously stated that "Bitcoin is a "bubble" and "not an effective storehold of wealth because it has volatility to it" At the time, he categorically dismissed the possibility of investing in Bitcoin.
Evidently, he has made a complete 180.
In May 2021, Dalio announced that would "rather have Bitcoin than bonds" and admitted to owning some Bitcoin. It appears his faith in the asset is growing stronger with every passing month. In December 2021, Dalio went further and compared Bitcoin to gold, stating "I think it has some merit as a small portion of a portfolio".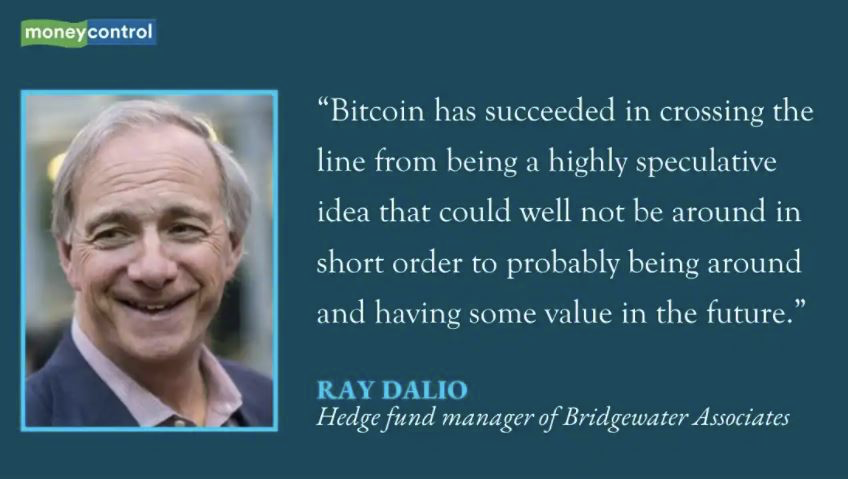 Ray Dalio is not the only billionaire who is buying Bitcoin.
Elon Musk is arguably the highest-profile billionaire who is popularizing Bitcoin investing. In February 2021, Musk revealed that Tesla bought $1.5 billion worth of Bitcoin and would also start accepting the coin as a payment method for his products.
Another prominent proponent of Bitcoin is Jack Dorsey, co-founder of Twitter and Square. He recently stated that Bitcoin will play "a big part" in both companies' futures. He also believes that Bitcoin is the "best candidate" to become the "native currency" of the internet.
Shark Tank stars Mark Cuban and Kevin O'Leary are two more vocal advocates of the world's n°1 digital currency. Cuban recently called Bitcoin "the best store of value on the market" and Kevin O'Leary is actively invested in numerous cryptocurrency projects. The best time to invest in Bitcoin is after enough stable companies have invested, but before it becomes mainstream.
However, no billionaire is more invested in Bitcoin than Michael Saylor, CEO of business intelligence firm Microstrategy.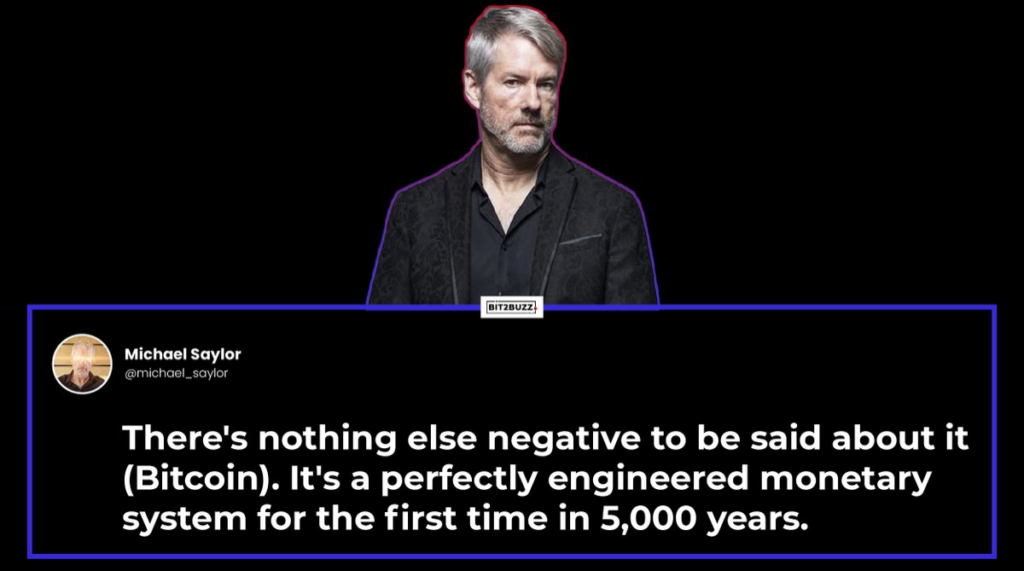 As of December 8th, 2021, his company held 122,478 Bitcoins in reserve, worth an estimated $6 billion, purchased at an average price of $29,861. Saylor waxes lyrical about Bitcoin's value proposition, calling it "thermodynamically sound money" and urging his followers to "sell gold to buy Bitcoin" if they "believe in sound money".
In addition to being adopted by billionaires, Bitcoin is also becoming a mainstream investment.
5. Institutions are adopting Bitcoin
While Cathie Woods monopolizes the spotlight – in part due to her extreme bullishness – there are deeper industry developments worth mentioning.
Large financial institutions are proposing Bitcoin funds to their clients.
In August 2021, JPMorgan announced that its financial advisors were now allowed to place private bank clients into a new Bitcoin fund created by crypto firm NYDIG. The move follows Morgan Stanley's venture into the crypto space when it became the first US bank to offer its wealthy clients access to Bitcoin funds back in March 2021.
Speaking of NYDIG, you would do well to remember the name.
The technology and financial services company is clearly spearheading the mainstream adoption of Bitcoin in the USA. In May, Patrick Sells, the firm's head of bank solutions, declared that hundreds of US banks are in the process of creating solutions to enable their customers to buy, hold and sell Bitcoin through their existing accounts. This means widespread adoption in the coming years.
Lastly, we need to mention the launch of Bitcoin ETFs.
Canadian investors can invest in the Purpose Bitcoin ETF and the CI Galaxy Bitcon ETF, among others. In the USA, the Proshares' Bitcoin ETF started trading as early as October 2021. The popularity of ETFs provides Bitcoin with even greater exposure and mainstream appeal.
The best time to invest in Bitcoin is now. Invest before it becomes a non-controversial mainstream investment.
6. El Salvador adopts Bitcoin as legal tender – and others countries will follow
In October 2021, El Salvador made history by becoming the first country to adopt Bitcoin as legal tender. The new law stipulates that Bitcoin is a legal currency that enjoys the same status as the US dollar. Merchants have the obligation to accept Bitcoin as payment, as long as they have the technological capacity to do so. 
Additionally, adopting Bitcoin will facilitate the reception of remittances, which represent one-fifth of the nation's GDP. The adoption of Bitcoin has the potential to save Salvadorian's millions in transaction fees every year.
Further, Bitcoin's fixed supply makes it a deflationary asset, which means that its value is set to increase over time. This fact is very appealing to people living in politically unstable countries with high inflation rates.
For example, leading crypto platform Binance sees the highest traffic from Turkey, Brazil and Argentina, three countries with severe monetary instability.
With record inflation in the US and Canada, Westerners may also turn to safe-haven assets to park their hard-earned cash.
Buying Bitcoin before the price explodes is arguably one of the safest long-term investments you can make.
It really is the best time to invest in Bitcoin
All available data and trends suggest that Bitcoin's price is far from reaching its peak and now is the best time to invest in Bitcoin.
Its deflationary properties and rising adoption mean there is still plenty of upside potential.
Buying Bitcoin before it becomes a mainstream investment is a smart thing to do.
Jon Kuperman is a software engineer and real estate investor. He's always looking for new investments. He's also hoping to achieve financial freedom through investing.